How to Embed Interactive Map in Articles and Blog Postings
Ever wish you could create an interactive map to display with your articles and blogs? Do you know how easy it is ? We use an interesting and exciting set of example data to walk you through the process of generating your own interactive maps.
Let's look at some data:
Here is an input file for a short list of some notable presidential homes.

Once this file has been processed through the csv2geo application, the data output is provided and the user is also abe to get the validated data file with lat-long and relevance. the user can also find an option to "download the map".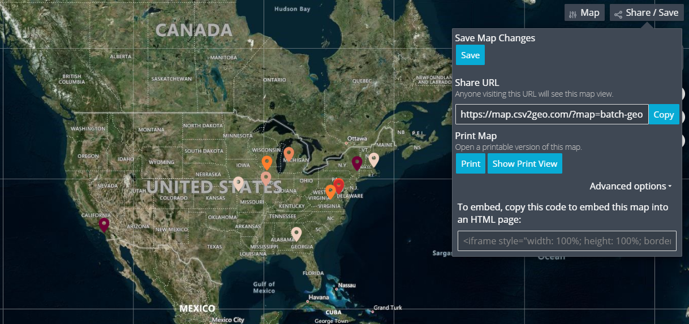 enlarged "Save Map Changes" box: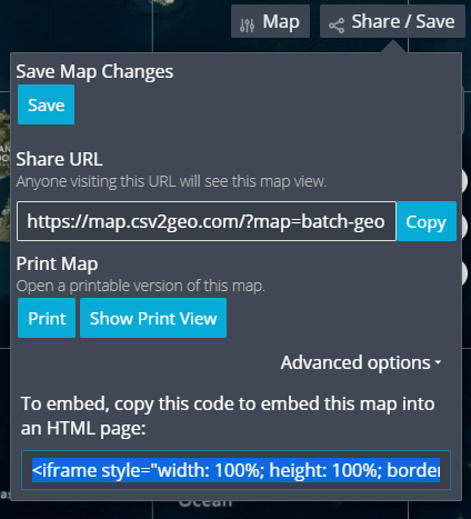 Raw HTML code :

Edited HTML code:

Embedded Map: